IVF (In Vitro Fertilization) – The Best Guide
IVF (In Vitro Fertilization)
Northern Cyprus is one of the world's leading providers of IVF treatments, offering excellent fertility clinics with excellent specialists. Infertility treatment is a long and sensitive journey that touches on the most sensitive parts of life. Project Healthcare is proud to share the journey of becoming a family with IVF cyprus patients.
We pay attention to the diversity of each family's story alongside respecting their privacy first and foremost. We believe in the importance and value of our families and serve them in accordance with all the legal and ethical values of the Turkish Republic of Northern Cyprus.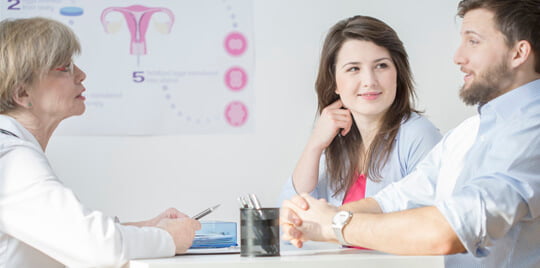 At the same time, the Institute for Embryology meets European standards and works with centers with the best technology. The experimental results from our experienced embryologists are very flattering. We work with the Center, which has the largest donor portfolio in Northern Cyprus and provide prompt service to patients without a waiting list. We also take pride in bringing you closer to the beauty and freshness of Cyprus through treatments. You are free to use a well-thought-out package to allow you to spend the treatment process in a secluded comfort with air, nature and local beauty.
What is In vitro fertilization (IVF)?
In vitro fertilization (IVF) methods, which have long been preferred by couples and women who are unable to give birth, are now one of the most common treatment techniques. The basis of this technique, used for women who do not yet have children due to various factors, is based on placing embryos created in a laboratory environment according to advanced techniques in the mother's womb. The individually planned treatment process is carried out by a team of experts. The technique involves many processes from preparation to patient treatment, such as  ovarian stimulation, sperm capacitation, laboratory examination, Intracytoplasmic Sperm Injection (ICSI), and embryo transfer.
In which cases is IVF recommended?
Situations that require In Vitro Fertilization for men and women can be listed as follows;
When is IVF treatment recommended?
Cyprus IVF treatment is used for women who cannot become pregnant for some reason. In vitro fertilization treatment in Cyprus has many benefits for families and mothers who want to have children. This is a treatment that can be used by many women who are trying to become pregnant in old age, especially families who are trying to become pregnant. Cyprus IVF treatment is one of the most preferred methods of pregnancy today. The country has become Europe's leading center for in vitro fertilization treatment, especially due to the high-tech equipment used in the Turkish Republic of Northern Cyprus and the management of the process by a team of experts. The conception rate is very high thanks to the diagnostic and laboratory procedures performed in the clinical setting and the individually designed in vitro fertilization treatment plan.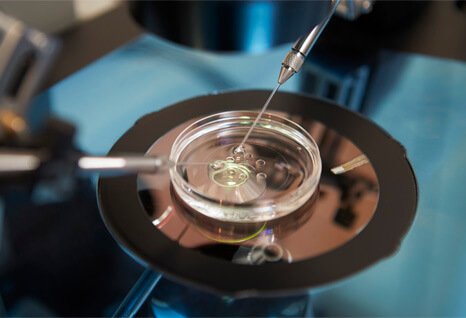 The Mini IVF Cyprus application is an in vitro fertilization treatment that does not use high doses of drugs or daily needles. This method, also known as simplified IVF treatment Cyprus, produces fewer eggs but higher quality eggs. At the final stage of the Mini IVF method, which uses standard IVF and ICSI techniques, embryos are transplanted into the patient.
The main goal of mini IVF treatment is to obtain high quality eggs. One healthy egg can be  enough to have a baby. Therefore, it is an advantageous technique in avoiding situations such as discontinuing treatment or being unable to take the patient to treatment.
Mini IVF Treatment
is the preferred treatment for all women:
The main medications used in mini IVF treatment in Cyprus begin on the third day of menstruation. Once the egg has reached a certain size, another low-dose drug may be used.
Why is IVF treatment done?
In vitro fertilization is a treatment used for couples and women who have been unable to have a baby due to a variety of factors. It is recommended for many couples who have not responded to fertility treatment and have been unable to become pregnant despite an active sexual life of over a year.
How to get prepared for IVF treatment?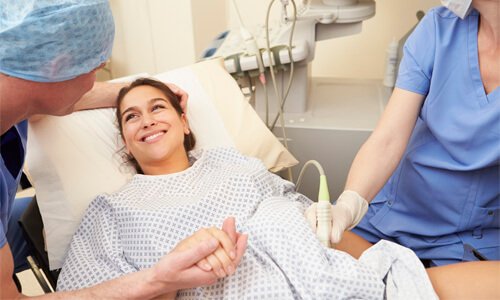 One of the most important factors in the treatment preparation process is that both couples should have accepted the treatment. In particular, the information about the procedure should be detailed and descriptive. Patients should be informed of many aspects such as the tests required for treatment, success rate, failure rate, and so on. A Mediterranean diet is recommended before treatment to maintain the health and well-being of the mother. If there is a weight problem, starting treatment when the ideal weight is reached  your ideal weight. The dose of the drug used should be at normal levels. Complications can occur during treatment.
The main complications that may occur during IVF treatment are:
IVF treatment does not carry the risk of treatment-specific complications. It carries the same risks as complications that women who conceives naturally may face.
How does the IVF treatment progress?
After completing the preoperative procedures required for Cyprus IVF treatment, the first step is ovarian stimulation. The purpose of ovarian stimulation is to induce pregnancy. To increase the success rate during the pregnancy process, the number of oocytes (eggs) in healthy women is expected to be one or more. In this way, it is more likely to get pregnant with high quality eggs. Ovarian stimulation uses blood tests, vaginal ultrasonography, and medical methods to achieve this number suitable for pregnancy. The average treatment period is 8 to 12 days.
If the treatment is not done with a donated egg in the egg collection process, a cracking needle is applied.  The process start time is 36 hours. This procedure, performed under general anesthesia, uses a fine-tipped needle to remove the mature egg. The average operation time is 10-15 minutes. Semen samples are requested from the male on the same day of the procedure. To improve sperm quality, the male should not masturbate 3 days before sampling. In some cases, it may be necessary to dissolve and prepare sperm samples previously obtained from a male partner, if possible. The same procedure applies to donor sperm samples.
Laboratory vaccination stage is the stage wherein the morphology and movement of the spermatozoa concentration and whether or not to use for classical Cyprus IVF or ICSI application are determined after the tests. There is 24-hour waiting duration after the eggs taken from the ovaries are located withinside the embryo culture medium together with the sperm with out losing any time. The fertilization rate and the number  of pronuclear stage embryos are determined for incubating eggs after vaccination. Cells of two pronuclei representing chromosomes are an indication of a successful fertilization in eggs. Necessary environmental condtitions must be supplied for the healthful development of the obtained embryos (moisture balance, temperature, gas concentration etc.) and contact with with the embryos must be minimal.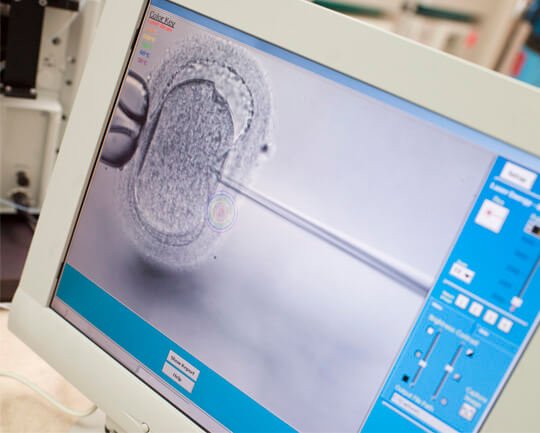 At the end of the 72 hours, experienced embryologists provided information on the embryo quality (with 6-8 cells), the number of eggs, blastocyst transplantation stages favorable for culturing embryos, and the patient's compatibility for the transfer. After activation of the embryonic genome from the 6-8 cell stage, attempts are made to identify healthy embryos with extended culture.
Within 5 days, experts will determine if all embryos are at normal and healthy developmental levels with respect to chromosomes. At this step, Preimplantation Genetic Diagnosis (PGD) is recommended to guide the process in a healthy way. PGT is a biopsy high-quality embryo cell collection method that fertilizes 4-5 days after the collection of eggs developed in vitro fertilization and laboratory environment testing for genetic testing purposes.
Both Partners are informed of the advantages and disadvantages of treatment throughout the process. The process is done in consultation with parents so that they can make a healthy decisions about the type of treatment which will be applied.
The embryo biopsy stage is the stage of removing one or more cells from an embryo. At this stage, experienced embryologists can diagnose and determine the genetic status of cells sent to the laboratory, distinguishing between healthy and diseased embryos.
ICSI (Intracytoplasmic Sperm Injection) is the placement of a spermatozoid into the mature egg. This method, which specifically allows infertile men, who can not become a father because of lack of sperm, is frequently preferred today. ICSI is a valid practice in fertilizing the egg cell and developing an embryo in any case there may be a problem in sperm form or motility. Similarly, it's preferred for cases wherein there may be no sperm this is known as azoospermia.
In practice, both testicular tissues are accessed through an incision made on the surface of the scrotum where the testicles are located. After examination under a microscope, a suitable area for fertility is determined. Micro tissue pieces collected from this region contain live sperm cells. Sperm cells are injected into the egg using the ICSI method. This method, called micro TESE, has a high success rate.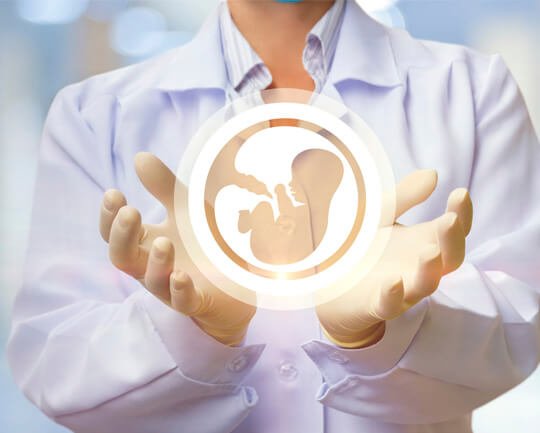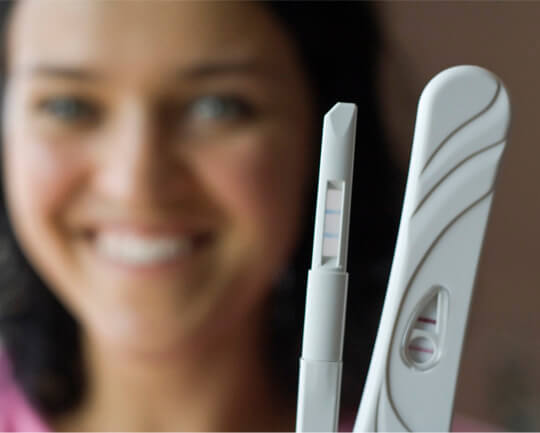 Embryo transfer takes place within 2-5 days, which is known as the highest level of treatment. The goal at this stage is to transfer the embryos taken from the laboratory to the mother's womb. After the application, catheter the embryo transfer into the uterus is monitored by abdominal ultrasound. This step is necessary to ensure that the droplets containing the embryo are in place. The application is convenient and painless. It takes place without anesthesia or sedative.
Not all healthy embryos obtained after embryo transfer can be transferred to the uterus at one time. Embryos obtained as a result of this situation which is subject to medical and legal restrictions  can be frozen and stored with the consent of the couple. The storage and freezing costs required by the patient is one year. After one year, healthy embryos can be stored in the next year under current conditions at a reasonable processing fee.
Conclusions about the outcome of treatment are possible within 1012 days after embryo transfer. Follow-up on urine results is very important at this stage. For some patients, the test can be repeated after 48 hours.
The preoperative process involves a detailed analytical process to diagnose and identify the cause of infertility and determine treatment options. After referencing a medical biography to diagnose male infertility, a semen sample analysis called a semeniogram is required. Based on the results obtained, a urologist will evaluate the urology department.
Women have procedures such as gynaecological and endometrical cavity examintaion and transvaginal ultrasonography which makes it possible to evaluate egg reserves. After extensive examinations such as menstrual cycle analysis and detection of changes in the fallopian tubes, sexual health is also assessed as needed. The IVF process begins when the couple is psychologically and biologically ready for  Cyprus IVF treatment.
For the pregnancy to continue for 8-10 weeks, women must have a sufficient amount of progesterone hormone in their body. If there isn't, it means that there is no pregnancy. If the test is positive, 2 weeks later vaginal ultrasonography is performed. In this step, it is even possible to monitor the baby's heartbeat. During the first 3 months after the embryo transfer stage, drug use should be under the control of a physician. Stopping taking of many drugs at an early stage, especially those containing progesterone hormone, may cause a miscarriage risk.
It is important to rest on the same day of the embryo transfer. After the procedure, spending a few hours in the clinic and resting is recommended for the future mother.
It is not recommended for the mother to do heavy exercises after the treatment, but there is no harm in changing her daily life habits. (Short walks, daily chores, etc.) She should consume healthy foods in her diet, avoid excessive salt consumption, alcohol intake and drinks with high caffeine content. She should prefer foods rich in fibre, grains and protein and create a healthy nutrition program. In this process, it is also possible to create a common list of nutrition with the right foods by consulting the relevant doctor. There are also supplements that can be given to some patients to use in this process
What is the success rate in IVF?
There are many criteria that affect the success of Cyprus IVF treatment. It is possible to talk about many clinical factors such as the equipment and infrastructure of the centre where the treatment will be made, the experience of the doctor staff, embryologists, the techniques used in the treatment, the adequacy of the laboratory environment.
At the same time, it should not be forgotten that the most important criteria affecting the success rate of treatment are the age of the woman getting prepared to pregnancy, fertility history and egg quality.
The main criteria that negatively affect the chance of success in the first trial phase of the treatment process; being overweight, problems with the immune system, hydrosalpinx in the tubes, intrauterine problems, decreased ovarian reserve, frequency of smoking and alcohol use.
Every couple who wants to have a child with IVF Cyprus may have vital habits that need to be changed before the application process starts, or in the presence of any infection/disease, it may be requested to perform treatment attempts to solve the problem in the first place. In the first stage of treatment, the aim is; is to eliminate all factors that will adversely affect the process.
Other factors that will affect the success of Cyprus IVF are the psychological support of the mother and father to each other. In addition to being physically prepared for the process, it is very important for the mother to be ready for the treatment and to feel comfortable and calm mentally. In particular, activities that will reduce stress, nature walks, and methods such as meditation will help her relax.
For the success of the treatment, It is recommended that both mother and father eat the right foods. In particular, for men eating protein and carbohydrate-containing foods is an element that increases sperm quality. Regular water consumption should not be neglected, and attention should be paid to a diet rich in fruits, vegetables and protein. Mediterranean diet type foods (almonds, hazelnuts, whole wheat flour, roasted vegetables, mackerel, rye, etc.) is recommended for many candidates in this process.
For the success of the treatment, It is recommended that both mother and father eat the right foods. In particular, for men eating protein and carbohydrate-containing foods is an element that increases sperm quality. Regular water consumption should not be neglected, and attention should be paid to a diet rich in fruits, vegetables and protein. Mediterranean diet type foods (almonds, hazelnuts, whole wheat flour, roasted vegetables, mackerel, rye, etc.) is recommended for many candidates in this process.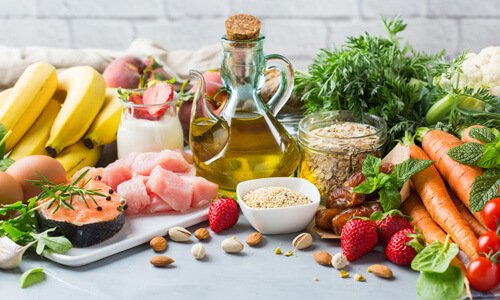 What should be considered in IVF treatment?
IVF treatment within the borders of Cyprus is a legal practice. It is not possible to carry out any procedure that is not in accordance with the law in the clinic.
Is twin pregnancy possible in IVF treatment?
The probability of twin pregnancy in IVF treatment is 10% on average. In natural pregnancies, this rate is 1%. There is a 1% chance of giving birth to identical twins (in case of single embryo delivery). However, it is possible to say that usually a single pregnancy situation is encountered.
Single embryo transfer? Double embryo transfer?
Double embryo transfer in IVF treatment Cyprus can result in twin pregnancy. In such a case, some complications may occur for maternal and infant health. The important thing in treatment is to give birth to a healthy baby rather than the number of embryos obtained. The probability of getting pregnant in a single embryo transfer is also very high.
What is the average number of embryos for IVF?
The number of embryos needed to start Cyprus IVF treatment is 1. The restrictions on embryo transfer, which is valid in many countries, is not valid in Northern Cyprus. Therefore, it is possible to transfer more than one embryo.
The laws of the Turkish Republic of Northern Cyprus regarding IVF
The most important reasons why Northern Cyprus is a popular location for IVF and the laws regarding IVF can be listed as follows;
Kyrenia, one of the most beautiful cities in Cyprus, is also an excellent choice for IVF treatment. Kyrenia is an ideal place for both vacation and treatment, with the azure waters of the Mediterranean Sea, historic castles, natural beauty and rich culture. Project Healthcare Cyprus in Kyrenia is a modern and reliable health center specializing in IVF.
The success rate of IVF treatment depends on various factors. These include the age of the couple, the cause of infertility, embryo quality, the number of transfers and the techniques used. Project Healthcare Cyprus has an experienced and professional team with high success rates in IVF treatment. At our center, we support you at every stage of IVF treatment, prepare personalized treatment plans and offer the best prices.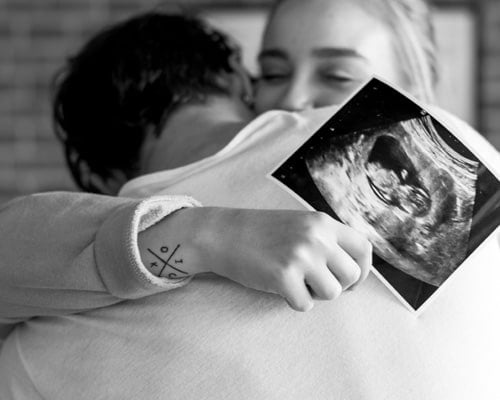 If you want to receive IVF treatment in Kyrenia, you can contact us. Project Healthcare Cyprus is here for you to have the baby of your dreams. Among the services we offer you are the following:
Free IVF consultation: You can ask us anything you want to know about Kyrenia IVF treatment. We offer free consultations.
Affordable IVF prices: We offer the best prices for Kyrenia IVF treatment. We also offer payment facilities.
Personalized IVF treatment: Every couple has a different cause and condition. That's why we prepare a personalized treatment plan for you.
Advanced IVF technology: We use the most advanced technology in Kyrenia IVF treatment. We select the healthiest embryos thanks to our Embryoscope Plus device, which constantly monitors embryo development.
Comfortable accommodation: We think of everything for your comfort while undergoing IVF treatment in Kyrenia. We offer you luxurious and comfortable accommodation.
Transfer service: We provide transfer service from the airport to our center and to your hotel. We organize everything for you.
Touristic excursions: While receiving IVF treatment in Kyrenia, you can also have a vacation. We organize sightseeing tours to show you the beauty of Kyrenia.
At Project Healthcare Cyprus, we strive to provide you with the best service. If you would like to receive Kyrenia IVF treatment in Cyprus, contact us. We are here for you to have the baby of your dreams.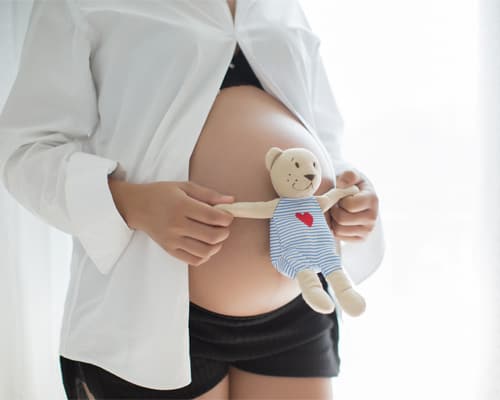 Cyprus is one of the most popular destinations for IVF treatment in the world. IVF treatment in Cyprus has many advantages, such as:
High success rates: Cyprus has some of the highest success rates for IVF treatment in the world. This is due to the advanced technology, experienced and professional staff, and high-quality standards of the clinics.
Affordable prices: IVF Cyprus is much cheaper than in many other countries. You can save up to 70% on the cost of IVF Cyprus compared to other European countries.
Legal regulations: Cyprus has favorable legal regulations for IVF treatment. There are no age limits, no waiting lists, and no restrictions on the number of embryos transferred. You can also choose from various techniques, such as ICSI, IMSI, PGD, PGS, and gender selection.
Travel opportunities: Cyprus is a beautiful island with a rich history, culture, and nature. You can enjoy your holiday while having IVF in Cyprus. You can visit the historical sites, beaches, mountains, and villages of Cyprus and experience the hospitality of the people.
If you are looking for IVF Cyprus, you can contact Project Healthcare Cyprus. We are a modern and reliable health center that specializes in IVF treatment. We offer you support at every stage of IVF treatment, prepare personalized treatment plans, and offer the best prices. Project Healthcare Cyprus is with you to achieve your dream baby.